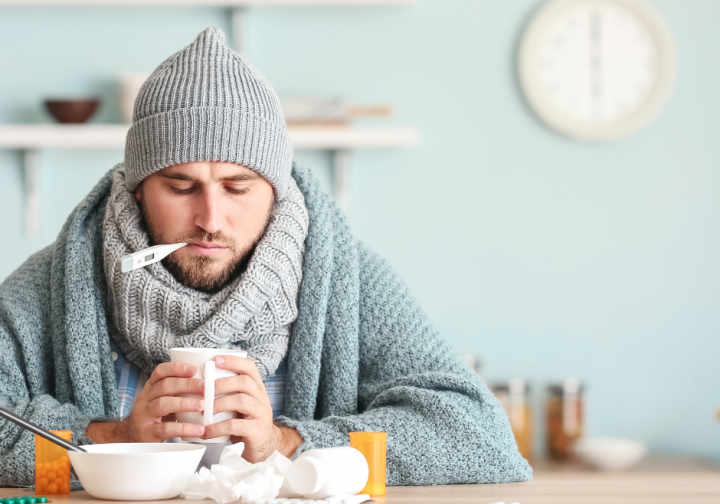 Flu vaccines available now
Influenza is a disease caused by RNA virus and is spread by infected person by droplet infection, such as sneezing or couching. Flu symptoms can occur within 3 days and the course of the the flu itself lasts about 7-10 days. 
Flu affects the respiratory system. In more difficult cases, it can also affect the heart or the kidneys. You can recognise flu by its symptoms: tiredness, fatique, muscles and joints ache, headache, fever with shivers, and further respiratory discomfort such as running nose, sore throat, phlegm or cough. 
Because flu is a viral disease, there is no specific medicine to treat flu as such, rather there are various medicines treating the flu symptoms. Overall, in autumn season it is always good to increase vitamin and mineral intake, add natural remedies as honey, lemon and ginger, drink enough of water or tea, and also to avoid meeting bigger groups of people because of the infection spread.
The other option is prevention, in this case a flu vaccination that is now available at Unicare Medical. Influenza can be risky mainly for children, seniors 65+, people with compromised immunity or people with chronic disease of lungs, heart or kidneys.
Majority of flu cases occur during the winter months, therefore the best time to perform vaccination is the autumn time, starting from mid October to December, before the proper winter kicks in.
Flu vaccination is not mandatory, but is recommended as one of the most effective protection and is predominantly recommended for people with chronic disease of lungs, heart or kidneys, for people with compromised immunity and for jobs where working with large amount of people - such as teachers, social workers or medical staff. Flu vaccination is included if you have Unicare Medical membership. Vaccination is not covered by public healthcare (only for seniors 65+). 
The flu vaccination consists of 1 dose. The only exception are children under 9 years old - children who were never vaccinated against flu in the past, will receive 2 doses. After the vaccination the body is resilient in average for 6-12 months, and you can get vaccinated repeatedly.
If you wish to book a flu vaccine (Vaxigrip Tetra) for yourself or your family member, you can book yourself to Unicare Medical starting mid October till December.
*Covid-19 vaccination is not a contraindication for seasonal flu vaccination. Please consult the continuity of these vaccinations with your GP. If you underwent any other vaccination in recent weeks, please also consult with your doctor the best suitable time for your flu vaccination.
For more details about flu vaccination and about availability of appointments, please contact our reception at +420 235 356 553 or email to reception@unicare.cz