Physiotherapy
Physiotherapy deals with the diagnosis, treatment and prevention of musculoskeletal disorders. It is part of a comprehensive rehabilitation process that helps patients deal with and recover from a wide range of diagnoses and health problems. The musculoskeletal system consists of bones, muscles and joints, but also ligaments, tendons and fascia. The proper functioning of the musculoskeletal system requires the cooperation of other body systems, such as our skin, nervous or cardiovascular system. Therefore, the physiotherapist often works with other experts.
ADULTS
Frequently addressed issues:
Back, spine and large joint pain
Scoliosis and poor posture
Prolapse of the intervertebral discs
Headaches and migraines
Post-traumatic conditions after operations

Neurological diseases (eg stroke, multiple sclerosis, peripheral paresis, radicular syndrome, intervertebral disc herniation, central nervous system disorders)

Leg arch disorders or limb compensation

Post-traumatic conditions (fractures, dislocations, overloads, sprains, strains)

Tension pains, tendonitis
Provided therapies:
Soft techniques, myofascial techniques, mobilization
Active exercises based on developmental kinesiology and classical neurophysiology
Ergonomic consulting (possibility of seminars for companies)
Physical therapy (eg ultrasound, laser, electrostimulation)
Kinesiotaping
Relaxation and reflexology therapy
Respiratory physiotherapy

Special therapy (eg: Vojta's method, Kabat - proprioceptive neuromuscular facilitation, McKenzie therapy, Brűgger concept, scoliosis therapy according to Schroth, Bobath concept, spiral dynamics, SM system - stabilization and mobilization system)

Care for women during pregnancy and after childbirth

Sensomotorics - therapy using unstable surfaces, gymballs, overballs
CHILDREN
We focus on children from birth. The child's psychomotor development at an early age has its characteristics, developmental milestones and is especially important because it forms the basis for all movement habits and stereotypes in the later stages of life. It is a relatively complex process, strongly influenced by children's personalities and involves both gross and fine motor skills, sensory development, orofacial development, but also social and mental skills. We deal with the quality of psychomotor development, correct motor habits and possible deviations in development. For children in preschool and school age, movement stereotypes deepen and strengthen, and at the same time at this age we sometimes deal with the consequences of muscle imbalance. Sufficient adequate physical activity is important for the proper development of physical coordination. Physiotherapy helps prevent future musculoskeletal disorders.
Frequently addressed issues:
Wrong body posture
Headaches and back pain
Scoliosis
Flat feet
Coordination disorders
Sensory processing disorders (sensory integration)
Cerebral palsy, hypotonic syndrome
Post-traumatic and postoperative conditions
Psychomotor development
Birth defects
Head predilection
Birth traumas
Unicare's philosophy of patient approach 
Our commitment is to provide the highest quality medical care by our excellent doctors with an emphasis on a considerate, friendly and empathetic approach in every situation. We take care of our clients with respect and the assurance that they can contact us whenever they need to see a doctor.
Our clinic offers a family atmosphere and maximum comfort for our clients. We carefully select our specialists, who especially profess a personal patient-oriented approach. Our doctors will allow enough time for every client and will explain the health problem in a transparent and understandable way.
Our Doctors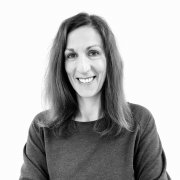 Mgr. Kateřina Šimečková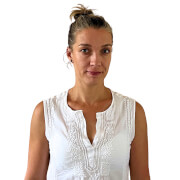 Mgr. Veronika Špačková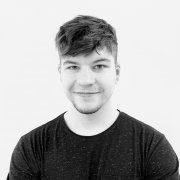 Bc. Ondřej Blín
About our services
Premium Healthcare
Complex healthcare services in one location 
20+ medical specializations and 50 specialists
Professional doctors with empathetic

& 

friendly approach
We speak 16 languages
English, Korean, Japanese, German, French, Italian, Spanish, Portuguese, Russian, Bulgarian, Croatian, Hebrew Persian, Hungarian, Slovakian and Czech.
We specialise to
International clients living in CZ long-term or short-term

Individuals and f

amilies
Company employees

Exchange students 

Tourists
Healthcare offer
Unicare Medical offers premium healthcare services - preventive and acute.
We specialize in care for international and Czech clients living in the Czech republic. 
Check out more: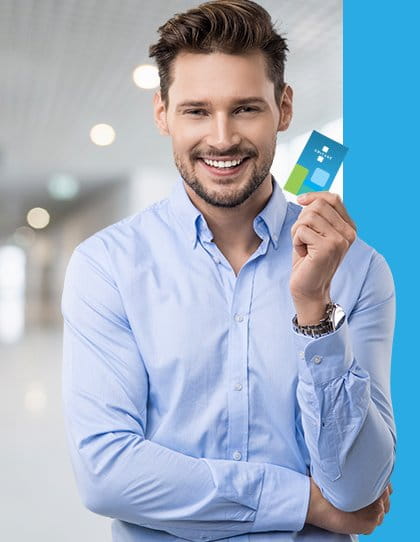 Benefits of Unicare Medical membership program
Complex healthcare all year round. You have the choice of 3 membership plans: COMFORT, PREMIUM or EXCLUSIVE based on your current needs. We also offer discounts for family members.
UNLIMITED number of GP / Paediatrician appointments

 

REGULAR 

annual preventive examination included

 

NEW: Dental hygiene, Dental examination, Gynaecology examination, Urology examination, Physiotherapy and Mental health services INCLUDED in the PREMIUM and EXCLUSIVE programs

 

DISCOUNT for outpatient in-house medical specialists

 

DISCOUNT for family members

 

BONUS: Vaccination included

 (please check details)

We are true specialists for international clients - we speak 14 languages

 

For our members we offer a MOBILE APPLICATION enabling phone consultation / chat with the doctor (during clinic opening times)
We offer MINIMAL BOOKING TIME and WAITING TIME for appointments

 

Service of Care manager and patient's administration INCLUDED (See membership)