Family & Systemic Therapy
Systemic therapy is a type of therapy that involves all members of a particular system. The most common example of a system is the family, where therapists help all family members to implement their problems and understand how the various parts of the system interact. The aim of systemic therapy is to help improve communication, solve emotional and educational problems, understand and manage specific family situations (e.g. death in the family, serious mental illness, problems with raising children, etc.). The result of therapy is to achieve better functioning of all members of the system.
Frequently asked questions:
When can systemic therapy help you? For the need of systemic family therapy, it is good to meet 3 general conditions:
The symptoms of the disease and problem behavior last chronically, at least 3 months
Previous treatment or educational measures have failed or proved ineffective
The symptoms have serious consequences for the immediate social environment, both family and work
What is systemic therapy?
Systemic therapy is a type of therapy that involves all members of a particular system. The most common example of a system is the family, where therapists help all members of that family accomplish their problems and understand how each individual affects the system. Systemic therapy is conducted by a system of sessions with a therapist, who helps the family to understand its problems and create a plan that will lead to a better functioning home environment.
What is the goal of systemic therapy?
The goal of systemic therapy is to support or enable the positive development of a given system, such as a family. The goal is to help each family member communicate better with other family members and to encourage change in their relationships so that each member is doing better.
Why systemic therapy?
As children grow, the family inevitably changes. In this process it is very likely that the family system will encounter some problems in managing the stages of development. If this system needs to make conversations to help prevent these problems, systemic therapy may be the right choice.
What kinds of problems can systemic therapy help solve?
The therapist can help members of any system to cope with life changes that may affect the family unit. They can help the family to deal with chronic illnesses, psychosomatic disorders, periods of separation, grief, family development, work and school stress, but also ADHD, eating disorders, addictions and many others. The therapist will help family members understand each other during periods of stress and support the development of relationships between family members.
What does such a session look like?
A typical session will ideally include all members of the system and will last about an hour and a half. During this time, the therapist will ask various questions, listen to each member of the family, and help the family to communicate together. It is definitely not a question of looking for the culprits or black sheep of the family who are responsible for everything.
Unicare's philosophy of patient approach 
Our commitment is to provide the highest quality medical care by our excellent doctors with an emphasis on a considerate, friendly and empathetic approach in every situation. We take care of our clients with respect and the assurance that they can contact us whenever they need to see a doctor.
Our clinic offers a family atmosphere and maximum comfort for our clients. We carefully select our specialists, who especially profess a personal patient-oriented approach. Our doctors will allow enough time for every client and will explain the health problem in a transparent and understandable way.
About our services
Premium Healthcare
Complex healthcare services in one location 
20+ medical specializations and 50 specialists
Professional doctors with empathetic

& 

friendly approach
We speak 16 languages
English, Korean, Japanese, German, French, Italian, Spanish, Portuguese, Russian, Bulgarian, Croatian, Hebrew Persian, Hungarian, Slovakian and Czech.
We specialise to
International clients living in CZ long-term or short-term

Individuals and f

amilies
Company employees

Exchange students 

Tourists
Healthcare offer
Unicare Medical offers premium healthcare services - preventive and acute.
We specialize in care for international and Czech clients living in the Czech republic. 
Check out more: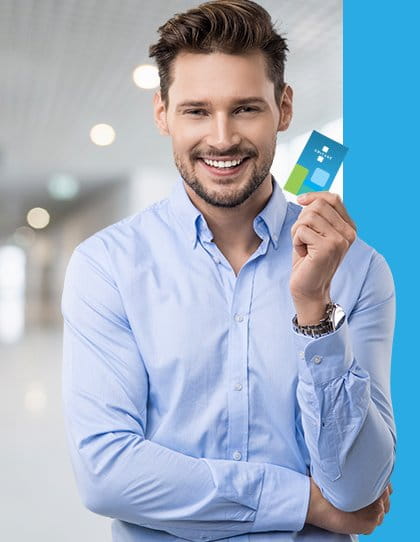 Benefits of Unicare Medical membership program
Complex healthcare all year round. You have the choice of 3 membership plans: COMFORT, PREMIUM or EXCLUSIVE based on your current needs. We also offer discounts for family members.
UNLIMITED number of GP / Paediatrician appointments

 

REGULAR 

annual preventive examination included

 

NEW: Dental hygiene, Dental examination, Gynaecology examination, Urology examination, Physiotherapy and Mental health services INCLUDED in the PREMIUM and EXCLUSIVE programs

 

DISCOUNT for outpatient in-house medical specialists

 

DISCOUNT for family members

 

BONUS: Vaccination included

 (please check details)

We are true specialists for international clients - we speak 14 languages

 

For our members we offer a MOBILE APPLICATION enabling phone consultation / chat with the doctor (during clinic opening times)
We offer MINIMAL BOOKING TIME and WAITING TIME for appointments

 

Service of Care manager and patient's administration INCLUDED (See membership)