Urology
Urology is a medical field specializing in disorders and diseases of the genitourinary system, therefore it includes diseases of the kidneys, bladder, and urethra. A urologist deals with the care of both the male and female urinary system. In addition, it diagnoses and treats diseases of the prostate, penis and testicles in men. The most common kidney diseases are infections, including kidney stones and tumors. This also applies to the bladder. The inability to urinate is also related to urination - retention, but also the leakage of urine - incontinence, or painful urination, frequent urination without a urinary tract infection. This is also how the urologist settles down. As part of prevention, it is most often the prevention of prostate cancer, where screening is recommended - a preventive examination already after 45-50 years of life, but also the prevention of bladder and kidney cancer. In young men, it is the prevention of testicular cancer. Impotence, or erection problems also in the hands of a urologist or andrologist Together with a venereologist, a urologist deals with such sexually transmitted diseases as STDs, chlamydia, ureaplasmas, mycoplasmas, or gonorrhea or syphilis.
Services provided at our urological office in UNICARE:
Prevention of prostate and testicular, bladder and kidney cancer
Comprehensive diagnosis, treatment and prevention of male reproductive disorders and diseases
organs, teaching system and genitalia
Diagnosis and solution of problems with urination, both incontinence and retention of urine
Diagnosis and Management Treatment of kidney stones and colic
Diagnostic Ultrasound examination of the kidneys, bladder and prostate
When to see a urologist:
When I was 50 years old, if I'm younger, and we had/have prostate cancer or breast cancer in the family
When I have problems urinating - frequent urination, urge to urinate, blood in urine, painful urination, inability to urinate completely
When I have testicular pain, pain in the penile area or perineum/perineum
When I have back pain and am not treated with discs or a neurologist
When I have a problem with an erection that is no longer what it used to be, or I have blood in the ejaculate
When I leak urine or cannot urinate thoroughly
When I suspect sexually transmitted diseases - gonorrhea, syphilis, plasma urea, chlamydia - or have had unprotected sex and do not know the health of the sexual partner.
Unicare's philosophy of patient approach 
Our commitment is to provide the highest quality medical care by our excellent doctors with an emphasis on a considerate, friendly and empathetic approach in every situation. We take care of our clients with respect and the assurance that they can contact us whenever they need to see a doctor.
Our clinic offers a family atmosphere and maximum comfort for our clients. We carefully select our specialists, who especially profess a personal patient-oriented approach. Our doctors will allow enough time for every client and will explain the health problem in a transparent and understandable way.
About our services
Premium Healthcare
Complex healthcare services in one location 
20+ medical specializations and 50 specialists
Professional doctors with empathetic

& 

friendly approach
We speak 16 languages
English, Korean, Japanese, German, French, Italian, Spanish, Portuguese, Russian, Bulgarian, Croatian, Hebrew Persian, Hungarian, Slovakian and Czech.
We specialise to
International clients living in CZ long-term or short-term

Individuals and f

amilies
Company employees

Exchange students 

Tourists
Healthcare offer
Unicare Medical offers premium healthcare services - preventive and acute.
We specialize in care for international and Czech clients living in the Czech republic. 
Check out more: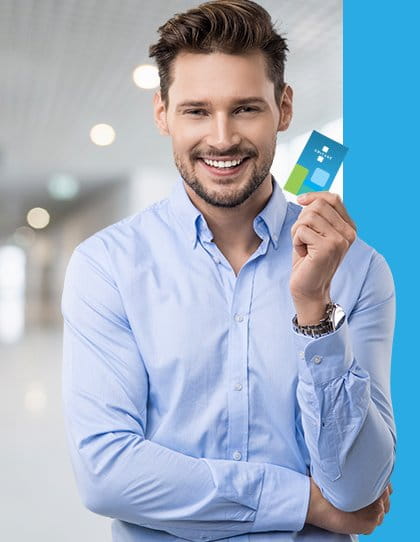 Benefits of Unicare Medical membership program
Complex healthcare all year round. You have the choice of 3 membership plans: COMFORT, PREMIUM or EXCLUSIVE based on your current needs. We also offer discounts for family members.
UNLIMITED number of GP / Paediatrician appointments

 

REGULAR 

annual preventive examination included

 

NEW: Dental hygiene, Dental examination, Gynaecology examination, Urology examination, Physiotherapy and Mental health services INCLUDED in the PREMIUM and EXCLUSIVE programs

 

DISCOUNT for outpatient in-house medical specialists

 

DISCOUNT for family members

 

BONUS: Vaccination included

 (please check details)

We are true specialists for international clients - we speak 14 languages

 

For our members we offer a MOBILE APPLICATION enabling phone consultation / chat with the doctor (during clinic opening times)
We offer MINIMAL BOOKING TIME and WAITING TIME for appointments

 

Service of Care manager and patient's administration INCLUDED (See membership)