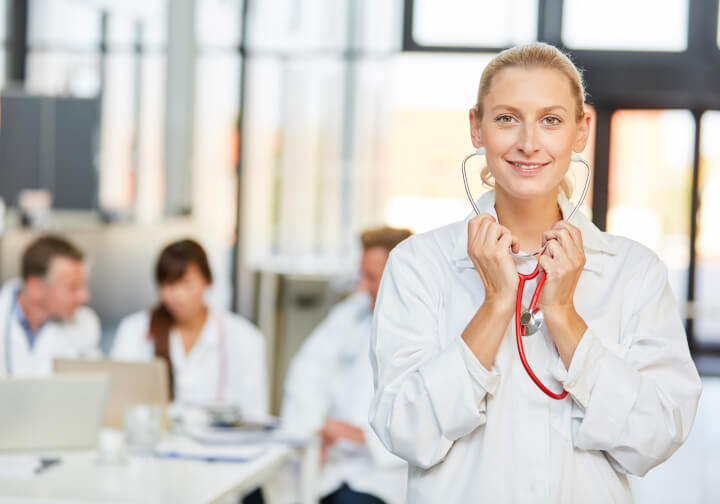 Healthcare system in the Czech Republic - what should you know as a foreigner
There are several situations where you need a healthcare system. Whether you need prevention, to sort out a medical issue for your company or urgent treatment, we have prepared a list of valuable tips you can turn to in different scenarios.
General Practitioner
General Practitioner (GP) is your first aid when you feel sick, and it is not an urgent situation. The GP will check you up, diagnose your health and write out a prescription for medicine you can buy at a pharmacy.
You shall also visit your GP for a preventive check-up, ideally annually. This check-up will determine, for example, your blood sugar level, blood pressure and other important information crucial to early diagnosis and treatment of any health problems. If necessary, your GP will recommend you to another specialist (such as a cardiologist, urologist, etc.)
GP can also vaccinate you against various diseases, such as tetanus, seasonal flu or COVID-19. 
Ambulance
An ambulance is there for you in case of any event of danger to life or health. You shall also visit emergency care if you need medical care outside regular doctors' surgery hours. Emergency care is usually located in hospitals.
If you cannot go to the hospital by yourself and need urgent medical care, you shall call the emergency number for ambulance services. This number is 155.
Medical insurance for foreigners
If you stay in the Czech Republic for a longer time, you shall get your private medical insurance. At Unicare we do cooperate with most private medical insurance on a direct billing basis meaning your medical cost of treatment is directly billed to the insurance company (we do have this cooperation established also for Komplexní zdravotní pojištění cizinců Exclusive | Pojišťovna VZP, a.s.) 
Private care
You can also choose a private medical center focusing solely on the expatriate communities. These facilities offer highly personalized and individualized care and faster access to the best medical specialists.
If you need a GP, paediatrician, dentist, gynecologist, physiotherapist, mental health specialist, or any other specialist, feel free to check our medical specializations. 
For doctor's appointments, please get in touch with us at +420 235 356 553 or email reception@unicare.cz. We provide excellent healthcare services with a friendly approach.