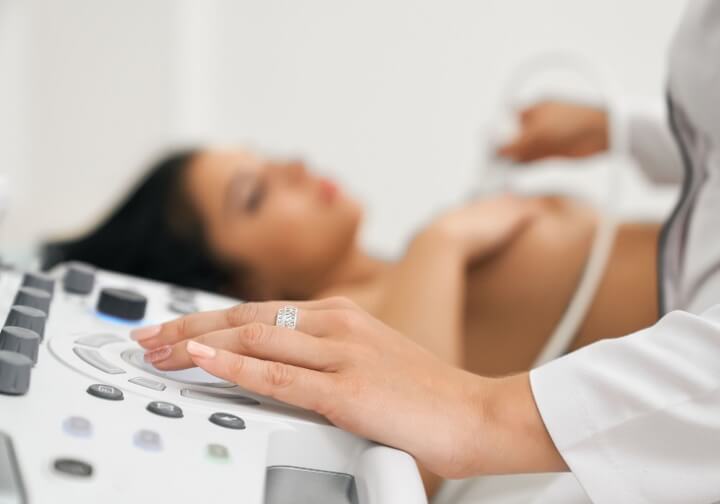 Don't underestimate breast cancer prevention. Your gynaecologist can perform an ultrasound scan for you
Although any form of cancer is a terrifying disease, fortunately, current science offers ways to prevent many of these cancers early on.
Breast cancer is the most common cancer that affects women. Therefore, early diagnosis is crucial for successful treatment. Breast cancer prevention involves self-examination as well as regular ultrasound and mammography.
What is an ultrasound examination?
Examination of the breasts can be carried out using an ultrasound, called a sonograph. This method can detect small and non-palpable tumour deposits in the connective breast tissue and is mainly used in younger women. The ultrasound examination is quick and painless; women learn the results immediately.
For women over 40, mammography is more commonly used for breast examination, and sonography complements it.
What is a mammogram?
A mammogram is an X-ray examination of the breast tissue using a specialised machine. It is sometimes referred to as breast cancer screening. This method is highly effective due to the physiological changes that begin to occur in women at this age. If the examination identifies suspicious objects in the tissue, a breast ultrasound is also used to clarify this.
Both ultrasound and mammography are covered by insurance. That is if the patient has a request from her general practitioner or gynaecologist and the examination is conducted in an accredited centre.
At Unicare, we offer the opportunity to have an ultrasound examination directly in our gynaecological practice. This way, you don't have to spend time moving around and waiting in different medical facilities. You can entrust yourself to Unicare's preventive care and have all your health care under one roof.
Never underestimate the risk of breast cancer, and ask your doctor for a palpation examination at your regular gynaecological check-up. Schedule a preventive check-up with our specialists.