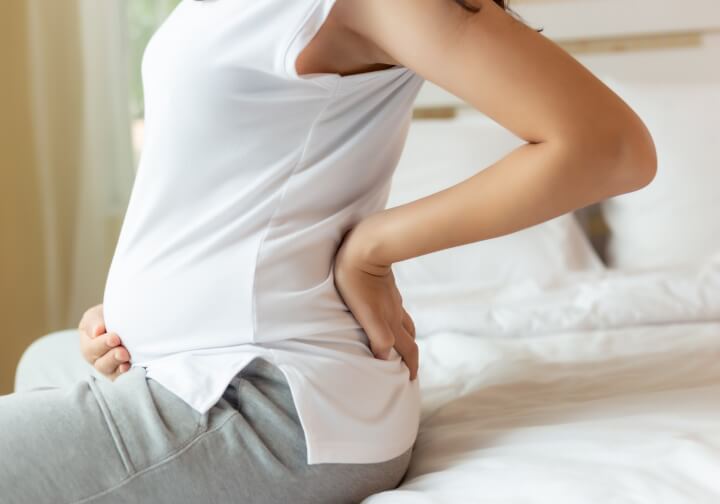 Physiotherapy help women with back pain during pregnancy and after childbirth
Back pain affects up to 70% of women not only during pregnancy but also after childbirth. These pains are caused by weight gain, changes in the spine's structure and hormonal changes. 
During pregnancy, however, a woman should prepare for the baby's arrival, and she doesn't need to suffer from back pain. One of the most effective methods to help in this regard is physiotherapy. 
Weight gain and change in the centre of gravity can lead to excessive strain on the muscles and, as a result, back pain. Physiotherapy, thanks to particular exercises, relieves tension in the back muscles and thus reduces their pain.
Due to the increase in a woman's weight, there is also an excessive load on the leg arches, negatively affecting the knee and hip joints and spine. Therefore, it is necessary to pay attention to the work with the feet and actively exercise them.
Another essential step in prevention is correct posture. Therefore, pregnancy physiotherapy helps women improve their posture, reducing back strain.
Physiotherapy after childbirth
During childbirth, several changes logically occur in the body, and the result of these changes is again back pain. However, mothers can restore strength and flexibility to their abdominal muscles, back and pelvic floor through physiotherapy exercises. 
However, exercise should not be delayed, and women can restore correct posture as early as during the lying-in, starting with activating the pelvic floor muscles, abdominal muscles and other deep muscles. You shall, of course, take into account your physical condition.
Contact our physiotherapists if you also suffer back pain during pregnancy or after childbirth. They will prepare exercises tailored to your needs based on an examination and advise you on when and which exercises to focus on.