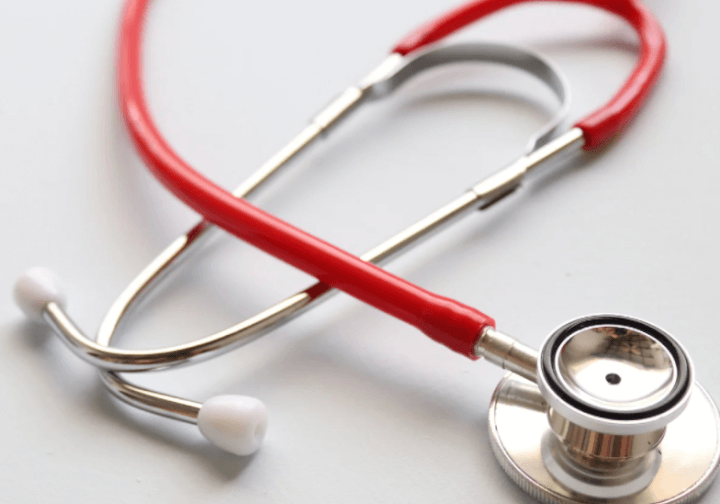 General Practitioner responsibilities in the Czech Republic
Are you a long-term resident in the Czech Republic and feel sick? Or do you need to sort out a medical issue for the company you work for? To help you, you can visit a General Practitioner (GP). Do you know how a GP can sort out your medical problems?
A first aid when you feel sick
Diagnosis
Diagnosis is the first step your GP will take. After a check-up where you will be asked relevant questions about your medical problem, the GP will give you his/her diagnosis and write out a prescription for medicine you can buy at a chemist. GPs have a huge knowledge of diseases and health difficulties you may have. They will be able to solve most medical problems.
From physical health to mental health
When you register with your new GP in the Czech Republic, he/she will ask for your medical card details from your previous GP. He/she will go through your medical history, asking you additional questions to get an overall picture of your health. Thanks to this, the next time you visit your GP, he/she will know about the state of your overall health, any prescribed medications, and other health related issues the GP needs to give a qualified diagnosis.
The GP can also provide a pre-surgery examination, needed prior to most operations.
Coordinate the treatment
Your GP will see that every aspect of your health is treated correctly but when he/she needs expertise from another field of medicine, your GP will write a recommendation and send you to a specialist. Generally, to get very specific treatment you have to have a recommendation from your GP. Afterwards, you will report back the results to your GP. Your GP keeps a detailed record of all your health issues and can deliver the best procedure for your treatment.
Prevention
One of the main roles of GPs is to give health care prevention and education. Your GP will provide the knowledge you need about your condition, how to prevent getting ill further, the proper diet you should be following. Everything depending on your current state of health.
Additionally, your GP can vaccinate you against various diseases, such as tetanus or seasonal flu. If you plan to travel abroad to places with risk of trave diseases, such as for example malaria, typhus or yellow fever, your GP can also vaccinate you against tropical diseases or refer you to travel medicine specialist.
Preventive check-up
All adults who are over eighteen can get a general health check-up every two years. This check-up will also determine your blood sugar level, blood pressure and other important information from a blood and urine sample, which will be taken from you. A regular check-up is the best prevention for early diagnosis and treatment of any health problems as you get older.
Depending on your age you can ask your GP to give you a specific check-up. Specifically:
After the age of 40: you can have your heart checked with EKG. You can have this examination once every 4 years.
After the age of 50: free test for colon or rectal cancer (you can have this test every 2 years)
Woman after the age of 15: preventive check-up at a gynaecologist (once a year)
If you have any health issues, your GP will give you the necessary treatment.
Documentation and medical card statements
Your GP keeps all the results of any treatment you have ever had. He/she can provide it to you, your employer, to another GP or specialist when it is needed.
GPs can also provide confirmation of the eligibility of getting a driver's licence, an arms license, and studying at university (providing you fulfil certain conditions).
Sometimes GPs provide reports for police or courts (for example, in criminal cases).
Work associated records
If you work in the food industry, you will need a food licence, which you can obtain from your GP. You will be asked a few questions, undergo a general health check, and for a fee, you will receive a food licence.
If you are sick and unable to go to work, your GP will issue a sick note. This is needed by your employer as a proof you cannot work.
In some jobs, you can get a bonus to stay at a health resort. This can also be as a part of any treatment but has to be recommended by your GP. Your employer can decide whether to accept the health treatment for you if they deem it necessary.
Summary
As you can see, your GP can help you in many different ways. Over time, he/she will get to know you and will check your health every time you show up.
If you need to visit a GP just the once, this is also possible. Make sure though that he/she can speak your language to prevent any misunderstandings.
You GP cannot refuse to see you and they are obliged to help. However, be prepared that if they do not have your medical card, and do not know your overall health condition, they can provide very limited help GPs can only do the best with the knowledge you give them.
For work-related issues, it is usually common that companies have a specific GP. Your employer will provide you with more information.
If you need a GP, paediatrician, dentist, gynaecologist, physiotherapist, mental health specialists or any other specialists feel free to check our medical specializations. For doctors appointments please contact us at +420 235 356 553 or email reception@unicare.cz. We provide excellent healthcare services with friendly approach.