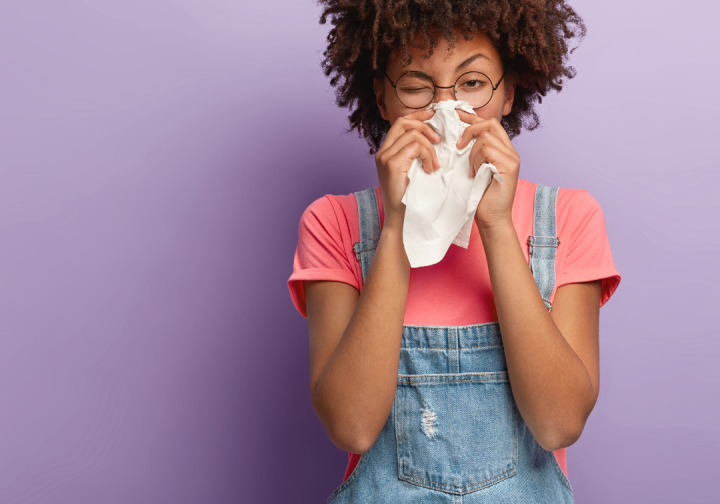 Seasonal flu vaccination until end of January
Seasonal flu is one of the diseases that affects a large part of the population in the Czech Republic every year. The disease often causes complications that further worsen the course of the disease, especially in older patients and young children. The Czech Ministry of Health has stepped up orders for flu vaccines for this year and is urging citizens to get vaccinated. If you are interested in flu vaccination, please contact Unicare Medical to make an appointment with a doctor.
At present, approximately 5-6% of the Czech population is vaccinated, of which 20% are seniors, which is significantly below the average of Western European countries, where over 20% of the population is vaccinated. The European Union aims to exceed the vaccination coverage of 30%, and the WHO has set a target of vaccinating 75% of the elderly population over the age of 65.
According to the State Health Institute, about 300 serious cases of influenza infection were recorded in the 2019/2020 flu season, ie before the covid-19 spread began in the Czech Republic, and 58 people succumbed to it. In the last flu season 2020/2021, however, the laboratories no longer recorded any case of the flu virus. According to the institute, measures against the spread of covid-19 contributed to this.
"We cannot count on us to avoid the flu again this year. Preventing this disease is always better than dealing with hospitalization or a serious condition later. Influenza vaccines tend to be well tolerated, it is even possible to receive flu and covid-19 vaccinations in one day, "adds Irena Storová, director of the State Institute for Drug Control.
How do I recognize the seasonal flu from covid-19?
SEASONAL INFLUENZA
Infectious diseases caused by influenza A, B or C virus
Incubation period: 1-3 days
Causes upper and lower respiratory tract disease
COVID-19:
Infectious disease caused by the new coronavirus
Incubation period: 2-14 days
It causes diseases of the respiratory and digestive systems in particular
QUESTIONS AND ANSWERS:
How do I know I have the flu?
The disease begins suddenly, is accompanied by fever (often above 39 ° C), chills, headaches, muscle aches, difficulty breathing (most often cough without coughing). Less common are sore throat, runny nose and cough with coughing up mucus. Inflammation of the middle ear may occur in children. The most serious complications include pneumonia (caused by the flu virus or an onset of bacterial infection) and heart disease. It is not good to underestimate the flu and it is always good to see a doctor who will help you with the diagnosis.
How does the flu spread? The flu is spread mainly by droplet infection. The incubation period is several hours to 5 days, but most often 1-2 days. The most risky is close contact with the coughing patient (up to about 1 meter).
Who is most at risk from the flu?
Influenza is a significant burden even for completely healthy adults, the average period of incapacity for work lasts 14 days. Children in collective facilities most often get the flu, which then spreads it to the adult population. The serious course of the disease and complications is especially threatened by adults over the age of 65, people with chronic diseases of the lungs, heart, kidneys, metabolic disorders (eg diabetes mellitus, liver disease), neurological or muscular disorders that worsen respiration or reduced immunity.
Can I die of the flu? Yes, complicated flu can be fatal.
How is the flu treated?
For uncomplicated disease, only symptomatic therapy is sufficient - bed rest, plenty of fluids, freely available antipyretics (paracetamol, ibuprofen…). It is always essential to read the package leaflet carefully to avoid exceeding the maximum daily dose, especially for combination products! Products containing acetylsalicylic acid (Aspirin, Acylpyrin, Anopyrin,…) must not be given to children under 16 years of age due to the risk of Reye's syndrome. If the disease is complicated by bacterial superinfection, antibiotic treatment is started. There are also drugs that target the flu virus, but they have a number of disadvantages: the older generation of drugs (adamantane) has a number of side effects, and newer drugs (neuraminidase inhibitors) are relatively expensive.
What is the flu vaccine?
All influenza vaccines contain 4 types of killed influenza viruses (2xA and 2xB), their composition is adjusted annually according to the recommendations of the WHO, so that it corresponds as much as possible to the circulating influenza strains. In the Czech Republic, only split or subunit vaccines are offered, which differ from the original whole-virus influenza vaccines by a lower incidence of side effects. Vaccines containing live viruses are not used in EU countries. Unicare Medical offers Vaxigrip Tetra flu vaccine.
Is flu vaccination mandatory?
Vaccination is not compulsory, but is recommended for people with chronic lung, heart or kidney disease, for people with weakened immunity, and also for jobs where a large number of people work - for example, teachers, social workers or medical staff.
When is the best time for vaccination? The best time is before the start of the flu season. Influenza affects the Czech Republic in the coldest months of the year, and usually peaks most often between December and March. New vaccines for the season usually appear on the market in September. The ideal date for vaccination is in December, latest in January. It is possible to vaccinate until the beginning of the flu epidemic, but it is necessary to take into account that protection will start in about 14 days (after the shot).
How long after vaccination am I protected against the flu? Adults and children over 6 years of age are protected approximately 14 days after receiving 1 dose of the vaccine. Children from 6 months to about 6 years of age, if they are vaccinated against the flu for the first time, should be revaccinated after the 2nd dose of the vaccine. Immunity lasts 6 months to 1 year after vaccination. Because the flu virus is constantly changing, vaccination must be repeated each year.
Does vaccination have any side effects? Influenza vaccines have long been considered one of the safest, and can vaccinate children from 6 months of age and pregnant women from the 2nd trimester of pregnancy. Side effects are relatively rare, most often short-term redness and swelling at the injection site. Fatigue, muscle and joint pain, fever, which resolve quickly without further treatment, may occur. Patients with allergies to egg protein (vaccines prepared on chicken eggs) and the antibiotic neomycin are at risk of severe allergic reactions. Tissue culture vaccines are suitable for patients allergic to egg protein. Vaccine reactions should be reported to your GP.
Who cannot be vaccinated?
Vaccination is contraindicated in children under 6 months of age, pregnant in the first trimester of pregnancy, patients allergic to egg protein (does not apply to tissue culture vaccines) and the antibiotic neomycin, and patients who have had Gullian-Barré syndrome (a rare inflammatory disease of the spinal nerves). Vaccination should be postponed in patients with acute febrile illness. Vaccination is not recommended for patients with auto-immunine diseases. 
Can influenza vaccination also be effective against coronavirus?
Influenza vaccination does not protect against covid-19. However, it prevents the concurrence of these diseases. After the flu, patients, especially those at risk, may be debilitated, and a possible coronavirus infection may be more risky for them, with a more severe course.
So why should people get vaccinated if it doesn't prevent coronavirus infection?
Influenza vaccination will prevent both the co-occurrence of these diseases and the possible more serious course of covid-19 infection in the patient after the flu due to weakness.
*Vaccination against covid-19 is not a contraindication to vaccination against seasonal flu (it is not necessary to follow a 14-day interval). If you have recently had any other vaccinations, please consult your doctor for a suitable date for the next vaccinations.
If you are interested in vaccinations for you or your family members, you can order in December and until the end of January at the latest, before the flu season peak starts.
The total price of flu vaccination is 990 CZK, inluding doctor's visit, vaccine and application of the vaccine. 
For more information on flu vaccinations and possible dates, please contact our reception at +420 235 356 553 or write us an email at: recepce@unicare.cz
Unicare Medical Team 
(Source: https://koronavirus.mzcr.cz/wp-content/uploads/2021/09/chripka_vs_covid-scaled.jpg)