Prevention and conservative treatment
Preventive and conservative dentistry focus on maintaining the health and function of teeth. Preventive dentistry includes routine checkups and cleanings (2x a year), restorative dentistry includes procedures such as fillings, inlays, onlays, and bonding, that aim to repair and restore teeth with minimal removal of healthy tooth structure. At Unicare we use a microscope to enhance diagnosis and treatment accuracy, increase treatment longevity, reduce complications and improve patient outcomes.
Provided services:
Preventive dental care
Regular preventive examinations can prevent dental problems and save your money in the future. Preventive examination includes a comprehensive check-up of teeth and gums.
Conservative dentistry
Conservative dentistry is a branch of restorative dentistry that specialises in the treatment of decayed teeth. It includes fillings of different materials – ceramic or amalgam fillings, refilling the tooth with composite material after injuries and endodontic treatment of root canals.
If the nervous system is not affected, we treat these defects with fillings (restorative dentistry).
Restorative dentistry
When oral health problems such as tooth decay, discoloration or tooth crack occur, the dentist can effectively help the patient to restore the mouth to a functional and aesthetic state. The goal of the restorative dentistry is to preserve and heal the inflicted tooth as much as possible.
Endodontics/root canal treatment
Badly damaged and infected tooth can still be saved through root canal (endodontic) treatment. The procedure involves removing the infected areas, cleaning and disinfecting it, and then filling and sealing it. Root canal treatment preserves your natural tooth. 
Prosthetics (Crowns, bridges, dentures, veneers)
Dental prosthetics serve to restore defects such as missing teeth, soft or hard structures of the jaw and palate.
Periodontics
Periodontics focuses on inflammatory diseases that destroy gums and affect soft tissues that support the teeth. 

Dental surgery
Dental surgery is needed when a difficult treatment is needed such as extraction wisdom tooth.
Unicare's philosophy of patient approach 
Our commitment is to provide the highest quality medical care by our excellent doctors with an emphasis on a considerate, friendly and empathetic approach in every situation. We take care of our clients with respect and the assurance that they can contact us whenever they need to see a doctor.
Our clinic offers a family atmosphere and maximum comfort for our clients. We carefully select our specialists, who especially profess a personal patient-oriented approach. Our doctors will allow enough time for every client and will explain the health problem in a transparent and understandable way.
About our services
Premium Healthcare
Complex healthcare services in one location 
20+ medical specializations and 50 specialists
Professional doctors with empathetic

& 

friendly approach
We speak 16 languages
English, Korean, Japanese, German, French, Italian, Spanish, Portuguese, Russian, Bulgarian, Croatian, Hebrew Persian, Hungarian, Slovakian and Czech.
We specialise to
International clients living in CZ long-term or short-term

Individuals and f

amilies
Company employees

Exchange students 

Tourists
Healthcare offer
Unicare Medical offers premium healthcare services - preventive and acute.
We specialize in care for international and Czech clients living in the Czech republic. 
Check out more: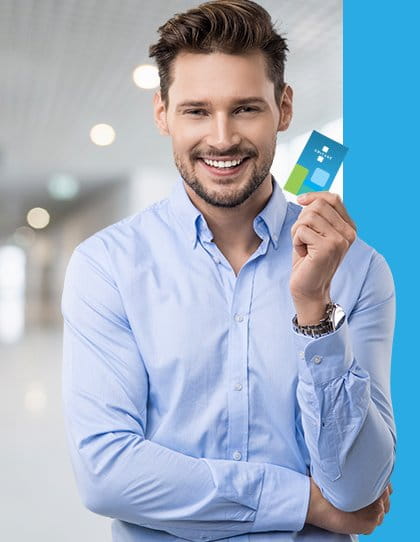 Benefits of Unicare Medical membership program
Complex healthcare all year round. You have the choice of 3 membership plans: COMFORT, PREMIUM or EXCLUSIVE based on your current needs. We also offer discounts for family members.
UNLIMITED number of GP / Paediatrician appointments

 

REGULAR 

annual preventive examination included

 

NEW: Dental hygiene, Dental examination, Gynaecology examination, Urology examination, Physiotherapy and Mental health services INCLUDED in the PREMIUM and EXCLUSIVE programs

 

DISCOUNT for outpatient in-house medical specialists

 

DISCOUNT for family members

 

BONUS: Vaccination included

 (please check details)

We are true specialists for international clients - we speak 14 languages

 

For our members we offer a MOBILE APPLICATION enabling phone consultation / chat with the doctor (during clinic opening times)
We offer MINIMAL BOOKING TIME and WAITING TIME for appointments

 

Service of Care manager and patient's administration INCLUDED (See membership)