Dental hygiene
A proper dental hygiene is necessary for healthy white teeth without cavities or periodontitis. Even when you brush your teeth regularly there are parts that you can hardly access by toothbrush. Having regular dental hygiene sessions will keep gums and teeth healthy. Dental hygiene includes teeth whitening, cavities prevention, parodontology treatment and consultation.
Services provided
Dental hygiene for adults
The aim of a professional dental hygiene are perfectly clean teeth. Dentist or hygienist will assess the quality of your oral hygiene and identify mistakes you might do while brushing your teeth. Then an appropriate size of your interdental brush and other cleaning tools will be recommended to enable you to properly take care of your teeth on daily basis.
The process of dental hygiene includes mainly removal of tartar in all mouth parts, most commonly at lower frontal teeth and in interdental areas and purifying teeth by a rotary brush. The hygienist will also practice proper teeth brushing technique with you.
In the end of the session the hygienist will apply fluorine agent to mineralise teeth. Duration of the dental hygiene is 60 minutes.
Dental hygiene for children
The best time to undergo dental hygiene for the child is around 5th or 6th year of age. The child should bring own tooth brush to the visit and practice teeth brushing technique with the hygienist. During the session, the hygienist will also discuss sweets consumption with the child. A fluorine agent might also be applied.
In the following sessions, proper teeth brushing technique is continually practised and the child will start to learn interdental cleaning. Child´s teeth could also be polished upon the desire. Duration of the children´s dental hygiene is 30 minutes.
Home teeth whitening
Home teeth whitening takes place in a comfort of your home. The dental hygienist will first take an imprint of your teeth which will be used to create tailored silicon forms.
You will then apply a whitening gel in the forms and put them on teeth for 4 or 6 hours during the night. The whitening process is two to four weeks long.
Unicare's philosophy of patient approach 
Our commitment is to provide the highest quality medical care by our excellent doctors with an emphasis on a considerate, friendly and empathetic approach in every situation. We take care of our clients with respect and the assurance that they can contact us whenever they need to see a doctor.
Our clinic offers a family atmosphere and maximum comfort for our clients. We carefully select our specialists, who especially profess a personal patient-oriented approach. Our doctors will allow enough time for every client and will explain the health problem in a transparent and understandable way.
About our services
Premium Healthcare
Complex healthcare services in one location 
20+ medical specializations and 50 specialists
Professional doctors with empathetic

& 

friendly approach
We speak 16 languages
English, Korean, Japanese, German, French, Italian, Spanish, Portuguese, Russian, Bulgarian, Croatian, Hebrew Persian, Hungarian, Slovakian and Czech.
We specialise to
International clients living in CZ long-term or short-term

Individuals and f

amilies
Company employees

Exchange students 

Tourists
Healthcare offer
Unicare Medical offers premium healthcare services - preventive and acute.
We specialize in care for international and Czech clients living in the Czech republic. 
Check out more: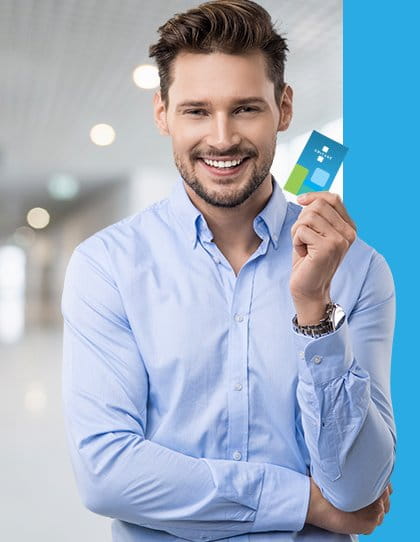 Benefits of Unicare Medical membership program
Complex healthcare all year round. You have the choice of 3 membership plans: COMFORT, PREMIUM or EXCLUSIVE based on your current needs. We also offer discounts for family members.
UNLIMITED number of GP / Paediatrician appointments

 

REGULAR 

annual preventive examination included

 

NEW: Dental hygiene, Dental examination, Gynaecology examination, Urology examination, Physiotherapy and Mental health services INCLUDED in the PREMIUM and EXCLUSIVE programs

 

DISCOUNT for outpatient in-house medical specialists

 

DISCOUNT for family members

 

BONUS: Vaccination included

 (please check details)

We are true specialists for international clients - we speak 14 languages

 

For our members we offer a MOBILE APPLICATION enabling phone consultation / chat with the doctor (during clinic opening times)
We offer MINIMAL BOOKING TIME and WAITING TIME for appointments

 

Service of Care manager and patient's administration INCLUDED (See membership)