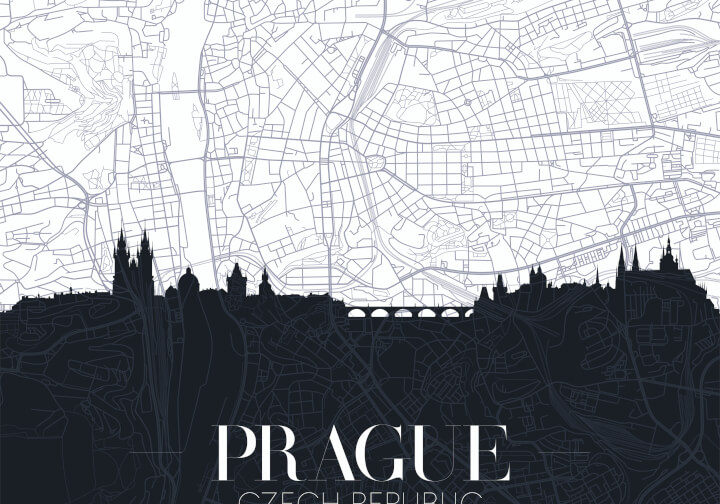 List of Hospitals in Prague -where to go and what for?
When you need a healthcare services in Prague you can choose from several medical centers, public and private. We have prepared a list of them and a brief summary of what you can expect:
If you are an expat living in Prague (or closeby) it is good to know that the Hospital Na Homolce and Motol Hospital are the most expatriate-friendly. Motol has even a special department for foreigners and English-speakers.
But as there are many other hospitals, so let us explore each hospital in a different parts of Prague, including the private ones. In case you are not sure you will meet an English-speaking doctor, it is best to ask for help your friends or colleagues, and take the Czech native speaker with you, who can interpret Czech to English for you.
Hospitals in Prague 1
Hospital Na Františku
Address:Na Františku 847/8, Praha 1
This hospital is situated in a renovated monastery, in the centre of Prague, and, as they like to say, in the centre of Europe. You can find all the care you need here, although they are pros at fighting breast cancer. They also have an A&E Department with limited English. So it is best to take somebody who can interpret for you. Their website is not available in English unfortunatelly.  
Hospitals in Prague 4
Thomayer hospital
Address: Vídeňská 800, Praha 4
This hospital cooperates with Charles University, so you can meet doctors-in-training there. They have an A&E Department located in pavilion B1 (to the right of the main gate). You can find more information here: http://www.ftn.cz/en/for-foreign-patients-408/
Hospitals in Prague 5
Motol University Hospital
Address: V Úvalu 84, Praha 5
This hospital has one department dedicated just for foreigners, so it may be the ideal choice if you do not speak Czech, however they do charge an emergency fee of 5000 CZK per visit. Motol also treats patients who do not have Czech health insurance. Motol offers all types of specialists and they also have an A&E Department. As this is a university hospital, you can meet doctors-in-training there./ More information here: https://www.fnmotol.cz/en/samoplatci/health-care-services-for-foreigners/index.html
Hospital Na Homolce 
Address: Roentgenova 2, Praha 5
Just down the road from Motol Hospital, so called 'Homolka' hospital offers treatments to expats with Czech health insurance, European Health Insurance Card-holders, and also foreigners with no insurance. More information here: https://www.homolka.cz/en/
Hospitals in Prague 6
Central Military Hospital Prague (ÚVN)
Address: U vojenské nemocnice 1200, Praha 6
Open to civilians as well as the armed forces, the Central Military Hospital is generally considered one of the Czech Republic's best hospitals, and in the past they have frequently treated the Czech former President Václav Havel. ÚVN's facilities include a 24-hour emergency room and, according to the US Embassy, an English-speaking staff member is always available. You can also find an A&E Department located in building CH2. More information here: https://www.uvn.cz/en/for-foreigners-and-other-self-payers
Pharmacies open 24h
In case you just need some over-the-counter (OTC) medicine without a doctor's prescription, or your case does not require the services of a hospital, try one of the following 24-hour pharmacies.
24-hour pharmacies are handy when you need a particular medicine, for example at midnight. They are open 24/7, so you can visit them any time, day or night. Many hospitals in the Czech Republic have a 24-hour pharmacy. In Prague you can find several pharmacies at these, and many more, hospitals:
Emergency pharmacy Motol Hospital, (V Úvalu 84, Prague 5)
The Military University Hospital Prague, (U vojenské nemocnice 1200, Prague 6)
The Na Homolce Hospital, (Roentgenova 2, Prague 5)
Bulovka Hospital, (Budínova 2, Prague 8)
In case you need a specialist and you are not sure where to go, feel free to contact us. You can look forward to top quality healthcare with friendly and empathetic doctors. With some of the best doctors in Prague and long opening hours, you can make an appointment.
Private Medical Centres
Unlike hospitals, there are private medical centres that focus solely on the expatriate communities and foreign citizens and offer many advatages, inluding these:
Highly personalised and individualized care.
Faster access to the best medical specialists.
Short booking times.
International languages.
Friendly, empathetic and discrete doctors.
Modern facility and equipment.
If you need a general practitioner, paediatrician, cardiologist, dentist, dermatologist, ENT specialist, gynaecologist, physiotherapist, orthopedist, psychotherapist, psychiatrist for adults or children, or any other specialist, please contact us at +420 235 356 553, reception@unicare.cz.
We are specialists in providing private medical services for the international community for more than 25 years. We offer 20+ medical specializations, 16 languages and some of the best doctors in Prague. Our clinic is conveniently located iin PRague 6, nearby metro stop Bořislavka. Contact our reception to  make an appointment.